Regular price
Sale price
$9.99
Unit price
per
Sale
Sold out
Curl Definer.
Shiny Frizz Free Curls.
Enhanced Stretch.
Reduced Shrinkage.
Perfect for Wash & Go Styling.
72% Curl Retention after 5 hours in High Humidity.
What a wonderful Curling Jelly for hi-definition coils and curls, with buoyancy and vibrancy! Whatever your hair length, your style will be distinctly beautiful and will hold its definition for days.

Contains natural ingredients your hair loves and none of the ingredients it doesn't.
Benefits
Defines coils and curls
Minimizes frizz

 

Reduces shrinkage and enhances stretch

 

Locks in precious moisture as you harmonize your coils
Formulated with nature's best moisturizers and curl boosters  
Use #AsIAmCurlingJelly to show off your curls.
Ingredients

Can't load product ingredients.
How to use

• Use after cleansing and conditioning your hair. (Do not towel dry or blot after your final rinse.)

• Apply As I Am Leave-In Conditioner liberally, according to instructions; This will help prevent flaking once hair is dry.

• Apply Curling Jelly to detangled hair while it is still soaking wet, to small sections, from root to tip. Spray with water if hair begins to dry before you're done.

• To define your coils/curls, you may finger rake, comb through with a wide-toothed comb (Shingle), or finger style.

• Air drying is recommended. You may use a hood dryer on the low setting if time or weather is an issue.

• Fluff, separate or arrange your coils to style, only after hair is completely dry.

• For added moisture, scrunch As I Am Moisture Milk or As I Am DoubleButter Cream onto hair.

Tips

Learning how to use gel products can be very challenging at first. Not give up! You all know the saying…."If at first you don't succeed…" Take advantage of the many good resources provided by experienced natural ladies on the internet that explain, and actually show you how to properly apply these types of products.

• Apply product liberally to small sections, to very wet hair. When an adequate amount of product is applied, the section should feel very slippery to the touch and slide very easily between your thumb and forefinger when you run them down from root to tip.

• Take care not to over-apply because it will prolong drying time (which is already lengthy due to the type of natural ingredients in the formula). Also, too much product can leave sticky clumpy droplets on the hair and cause eventual flaking.

• Whatever your application method, the Curling Jelly must be worked well into the hair sections as you apply. Sliding sections several times between your thumb and forefinger, from root to tip, or "raking" larger sections of your hair, using your fingers as the rake, will form the definition of your coils and curls.

• As you apply the Curly Jelly, arrange the sections in the position where you would ultimately like your hair to be. For instance, if you want a side parted style, place the sections of hair in that manner as you apply the Curling Jelly to it.

• Most ladies do well to liberally apply a Leave-In Conditioner before applying the Curling Jelly. The finish is softer and less likely to flake.

• SUPER IMPORTANT! Do not touch your hair before it is completely dry! If you do, your hair is prone to frizz and some of your definition may be lost!It's best to apply early in the day, and then allow it to air dry. Don't worry, the look you'll get when the product is applied looks glossy and well-defined. If you don't have the luxury of time or if the climate is cold, dry with a hood dryer, on the low setting.

• Once the hair is completely dry, feel free to fluff it to your satisfaction. The more you manipulate the hair the fuller it gets, so finger fluff more where you want fullness. Fluff little or not at all where you want flatter areas. Once hair has been fluffed, it won't return to the original flattened alignment until you re-wet and re-style your hair.

• Even after your hair is dry, refrain from disturbing your well defined coils, spirals or curls, particularly on the ends of your hair. Doing so may cause them to lose their alignment and become frizzy.

• On the days after you've styled with the Curling Jelly, you may apply As I Am Moisture Milk, As I Am DoubleButter Cream, or CocoShea Spray for softness, moisture and sheen. If you notice any flakes, scrunching in a little of any of these hydrators should do the trick.

• Always secure your hair beneath a satin bonnet when you sleep. It will eliminate abrasion damage and keep your style looking good longer.

• Finally, don't be afraid of water. It's now your friend! If a section looks a little frizzy on the ends, dampen your forefinger and coil the ends around your finger to create a spiral. Watch how your own beautiful coils bounce back into alignment. Now, let it dry, without touching it while damp.
Shipping & Returns

All orders have a 1-2 business days processing time upon receipt of order.

Orders placed on weekends or during a holiday or promotion will have an approximate lead time of 3-8 business days upon receipt of order.

The selected shipping method applies after order has shipped.

We cannot edit or make address changes once orders have been made.

Once your order leaves our warehouse, you will receive notifications from As I Am
with your tracking number. You can track your order through the provider up until delivery.

All Sales are Final.

No address changes after checkout.

As I Am is not responsible for lost or stolen packages confirmed to be delivered to the address entered for an order.
View full details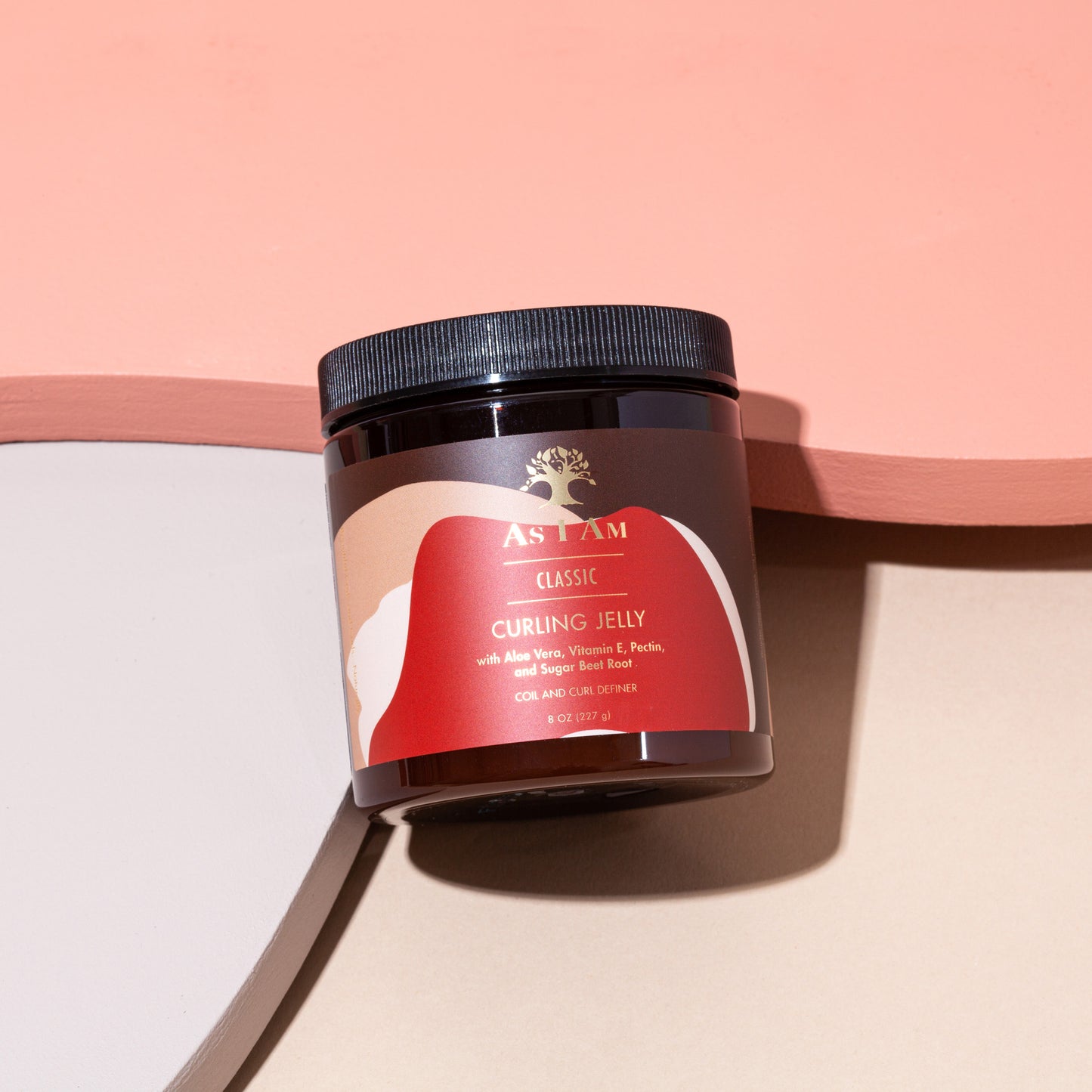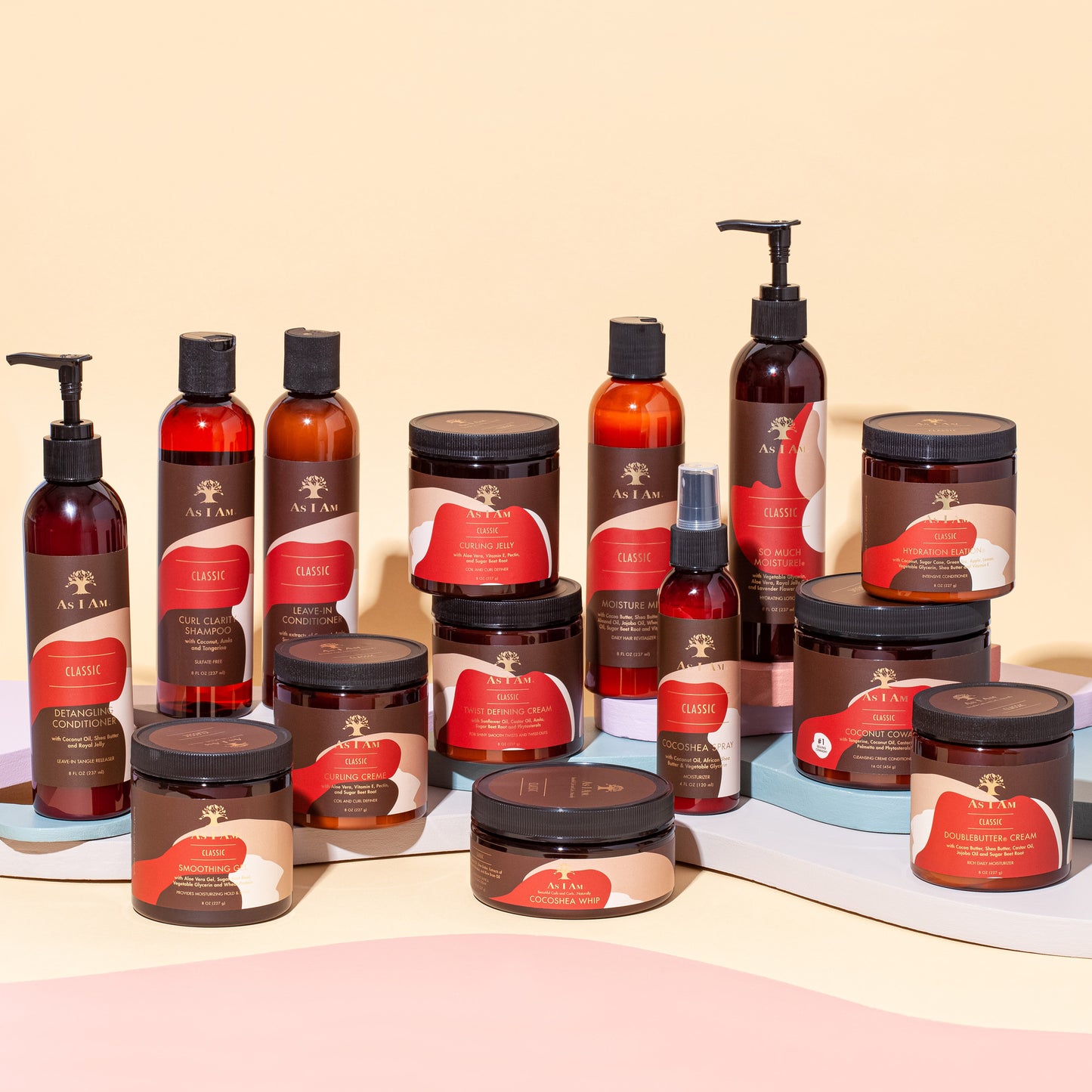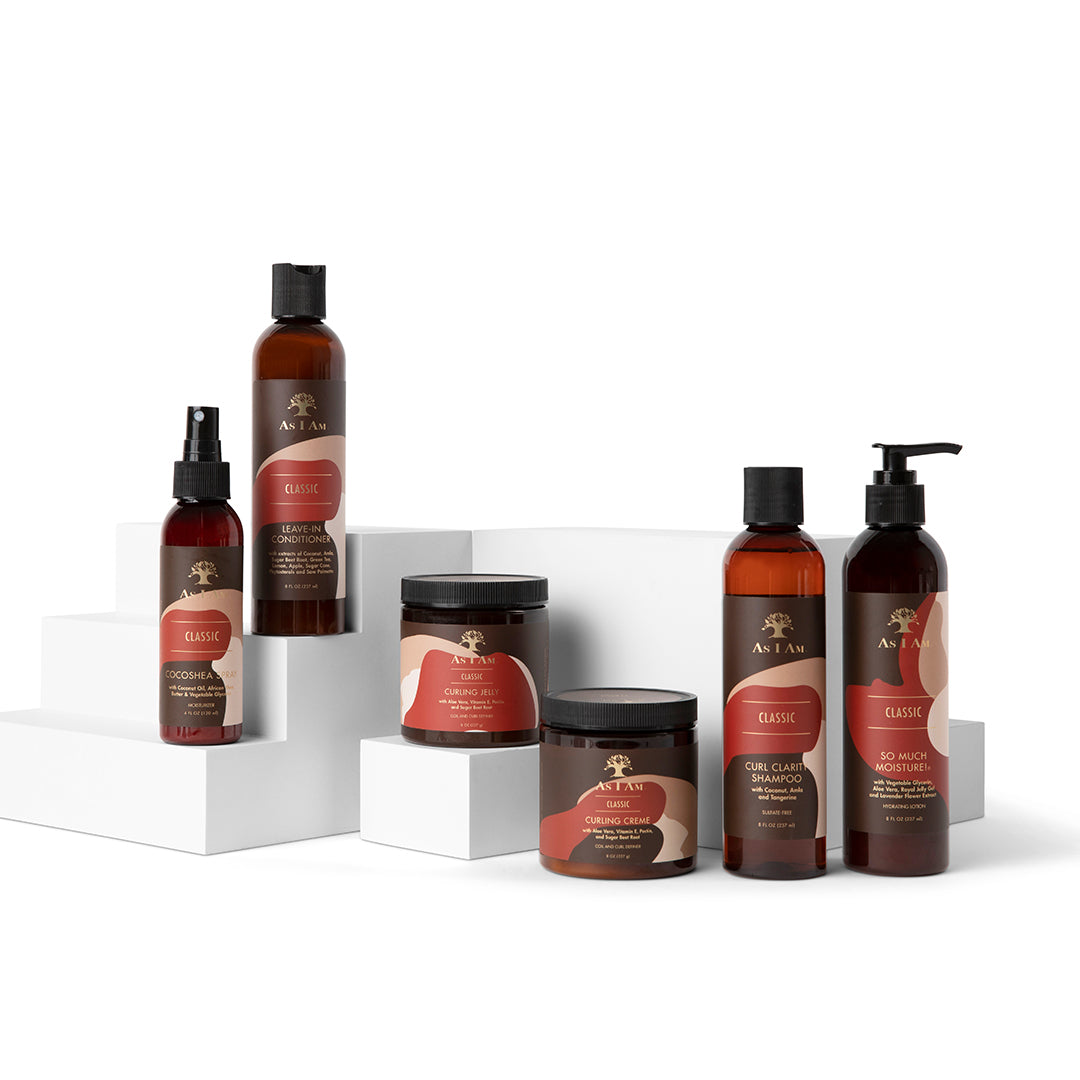 Customer Reviews
11/13/2023
Altanay J.

United States
I recommend this product
Lots of emails
The product was amazing but after I bought it I got emails almost every week about it.
10/03/2023
Sandra D.

United States
Best curly gel on market
Fantastic, I been using this curly gel for 8 yr long. And, will always chose this product while styling my wash & go.