Regular price
Sale price
$9.99
Unit price
per
Sale
Sold out
left for delivery by .
With Rosemary Oil, Biotin, Phytosterols, Copper Tripeptide and Melatonin. 
A carefully crafted blend of oils that enhances hair density. Reinforces the scalp's protective barrier while moisturizing hair and scalp. Strengthens and beautifies hair. Immerse yourself in the soothing scents of Rosemary and Peppermint Oil.
Strengthens hair up to 21%. 
Moisturizes hair up to 30%. 
Moisturizes scalp up to 117%. 
Decreases the Scalp Transepidermal Water Loss by 20%
Eases combing up to 50%. 
Improves detangling up to 66%.
Ingredients

Can't load product ingredients.
How to use

For Curly & Coily hair (Types 3 & 4): Massage the oil onto the scalp using fingertips. Also distribute through the lengths of the hair. Wrap hair with a warm, wet towel and allow it to sit for 20 minutes. Do not rinse. Use daily. 

For Wavy & Straight hair (Types 1 & 2): Apply the oil to the scalp and lengths of the hair. Leave on for 2-4 hours. Can be left on overnight. Follow with shampoo. Use daily.
Shipping

All orders ship via FedEx Ground and have a 1-2 business day lead time upon receipt of order.

We cannot edit or make address changes once orders have been placed.

Once your order leaves our warehouse, you will receive notifications from As I Am with your tracking number.

You can track your order through the carrier up until delivery.

 

Location:

1999 N. 15th Ave

Melrose Park, IL 60160

 

Exceptions:

Shipments cannot be made to P.O. boxes, APO, or FPO.
Return policy

As a part of our commitment to our Sustainability Goals (to achieve net zero carbon emissions by 2030), we unfortunately do not accept returns or refunds.

All sales are final.

However, you can try purchasing in-store from one of our retail partners that accept returns or refunds.

We also recommend checking product reviews on our website, YouTube, Instagram, and Tik Tok to help make the best informed purchase decision.

We are not responsible for lost or stolen packages confirmed to be delivered to the address entered for an order. Upon request, we will confirm delivery to the address provided, date of delivery, tracking information and shipping carrier information for you to investigate. If an item was lost or stolen, it is your responsibility to file a claim with the shipping carrier to receive compensation for lost or stolen packages that are the fault of the shipping carrier.
View full details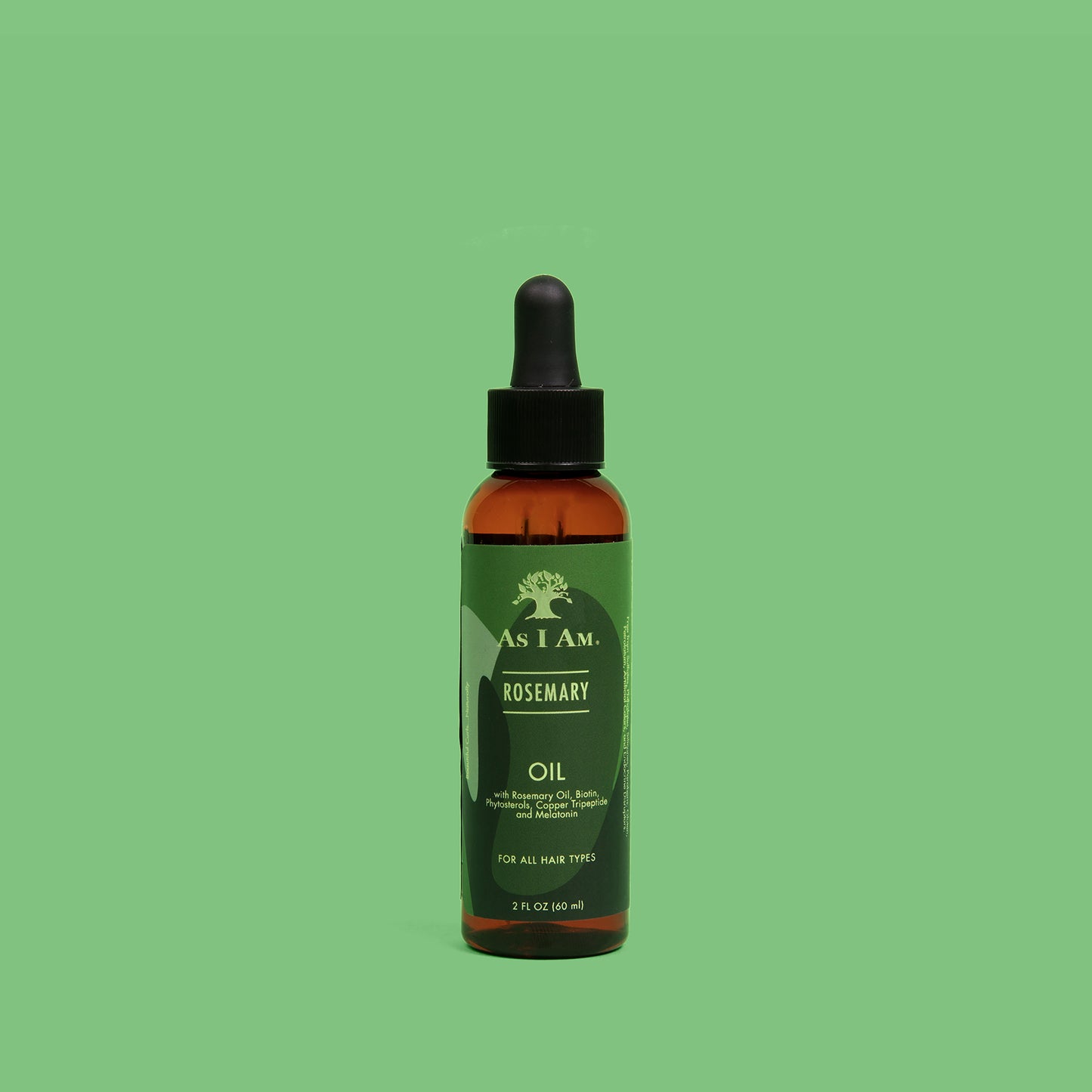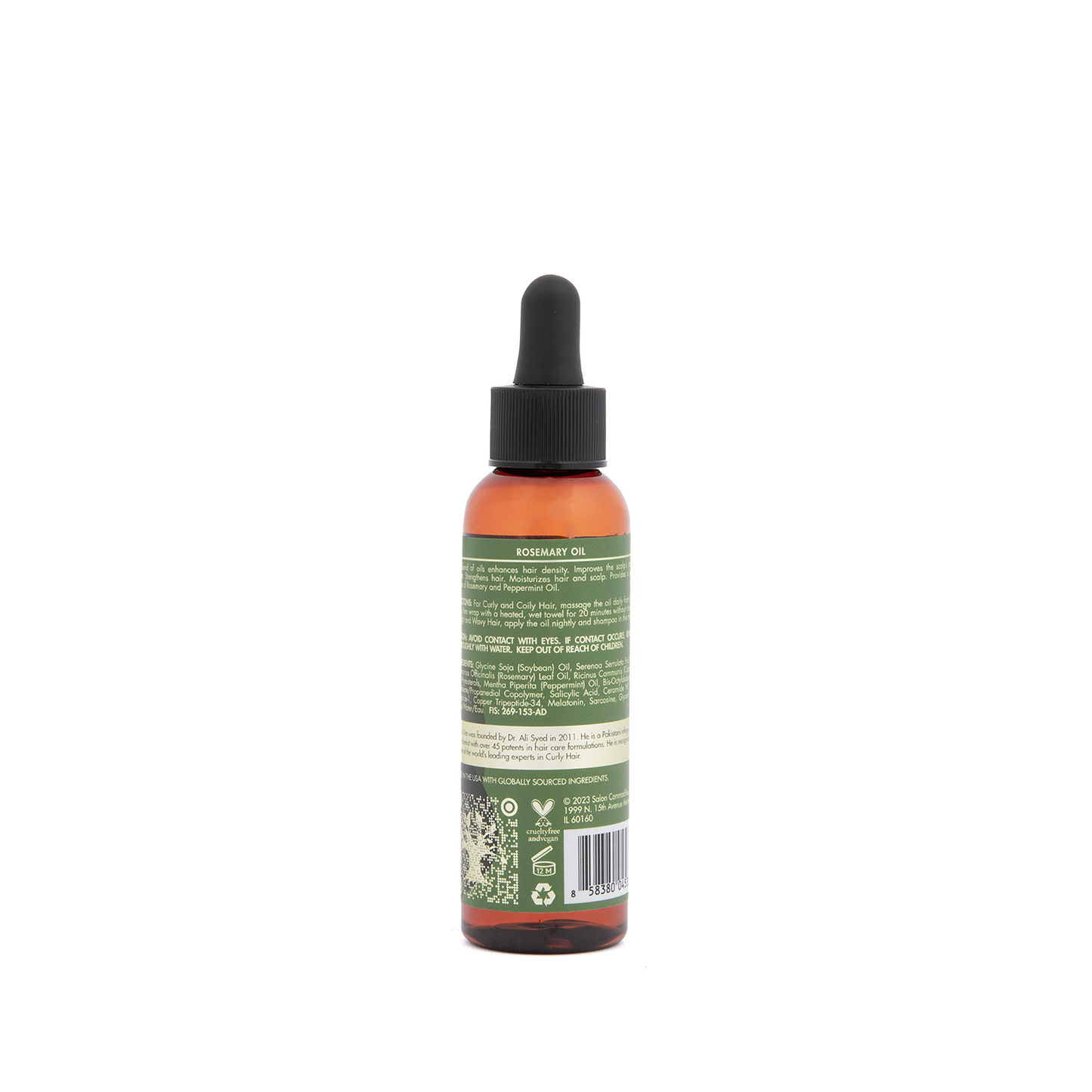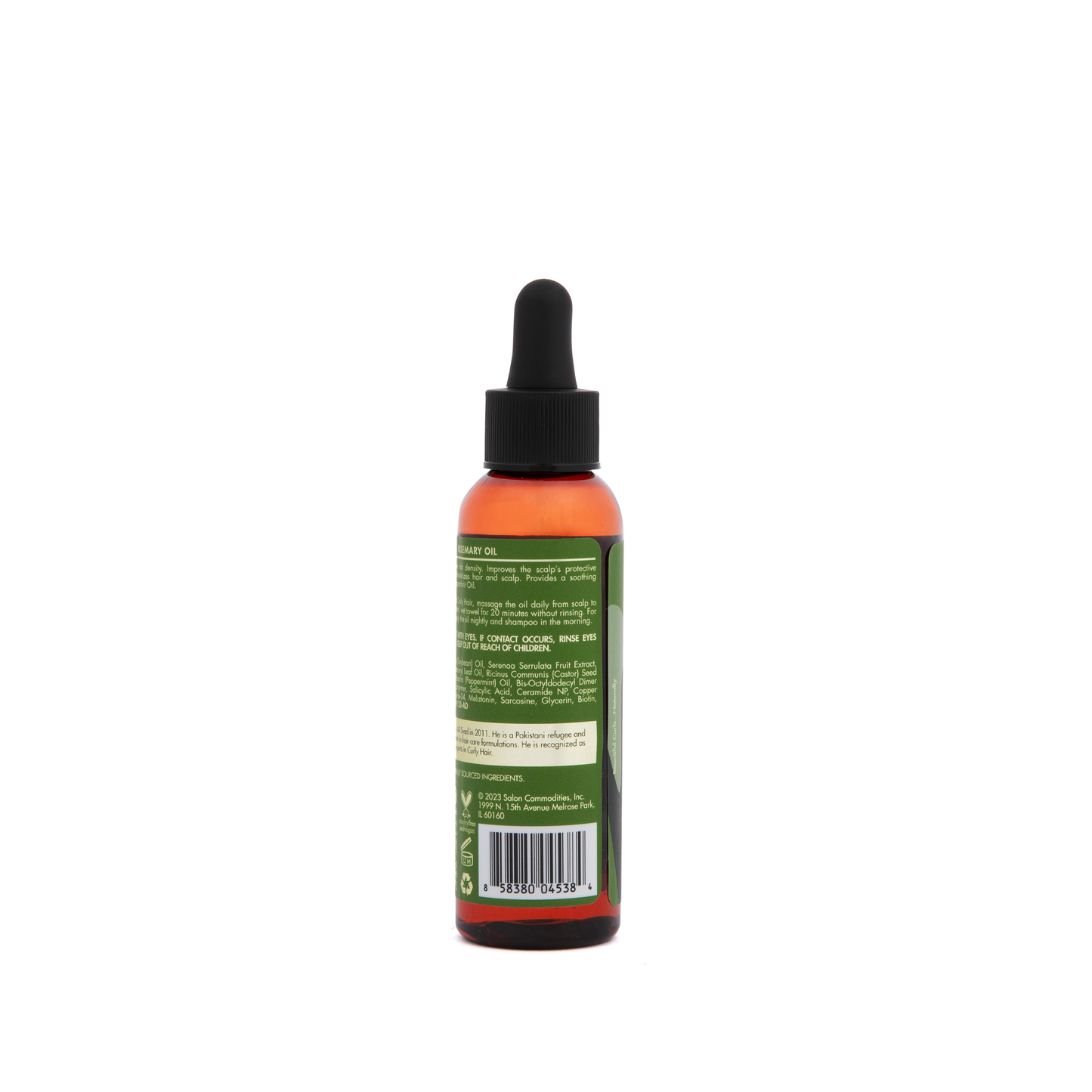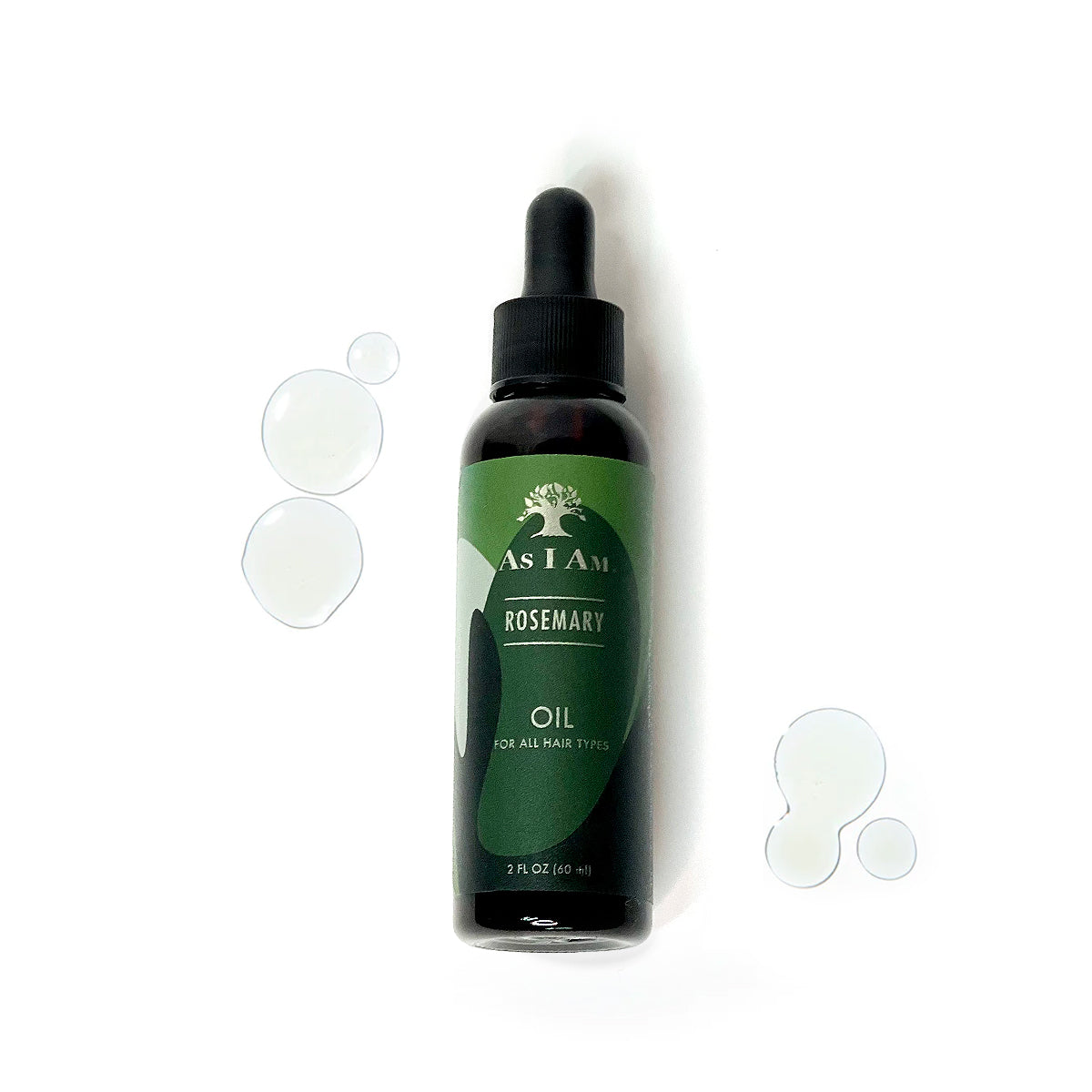 Strengthens Hair up to 21%

Moisturizes Hair up to 30%

Moisturizes Scalp up to 117%

Reduces Scalp Water Loss by 20%

Improves Detangling up to 66%
Ingredients

Frequently Asked Questions
What are the benefits of each key ingredient used in the Rosemary Collection?

The Rosemary Collection features a range of key ingredients, each offering unique benefits for hair care.

The prominent ingredients in this collection are:

Melatonin, typically known for its role in regulating sleep patterns, can improve hair thickness and hair density, thus promoting hair growth. When applied to the scalp, it can nourish and revitalize hair follicles, potentially leading to fuller and healthier-looking hair over time.
Copper Tripeptide offers unique benefits for hair health, including strengthening hair follicles. When applied to the scalp and hair, it can promote hair follicle health, reducing the risk of hair breakage and loss. By enhancing the resilience of hair follicles, it supports the overall strength and vitality of your hair, helping to maintain a fuller, healthier look.
Ceramide: Strengthens Damaged and Brittle Strands. Ceramides play a crucial role in fortifying the structure of individual hair strands. They help repair and strengthen damaged and brittle hair, making it smoother and more resilient. By replenishing lost ceramides in the hair shaft, the Rosemary Collection with Ceramides can contribute to the restoration of hair's natural strength and integrity, reducing frizz and preventing breakage.
Does the Rosemary Collection provide a skincare-like touch for hair using its key ingredients?

Yes, the Rosemary Collection leverages the power of its key ingredients, such as Ceramides and Copper Tripeptide, to offer a skincare-inspired approach to haircare. Ceramides, for instance, strengthen damaged and brittle hair strands, making hair smoother and more resilient. Similar to how ceramides are vital for maintaining the skin's natural barrier and hydration, they also function as a form of skincare for hair. In the context of haircare, ceramides help to fortify the hair's cuticle, preventing moisture loss and enhancing the hair's overall health and appearance. This added protection can result in smoother, shinier, and more manageable hair, similar to the way skincare products help maintain healthy skin. Copper Tripeptide can be seen as a skincare ingredient for hair as well. Not only it strengthens hair follicles but also nurtures the hair and scalp, similar to how skincare products nourish and protect the skin. The result is healthier, more beautiful hair that benefits from a skincare-like regimen
What is Sub-micron technology, and how does the Rosemary Collection utilize it to enhance the scalp's protective barrier?

Sub-micron technology, abbreviated as SMT, plays a pivotal role in the Rosemary Collection to boost the scalp's protective barrier. This innovative technology allows a better penetration of key ingredients into the hair and scalp. This helps strengthen the natural protective layer on your scalp, providing better protection against factors such as damage or irritation. To accomplish this, the technology employs an emulsifying system that effectively blends oil and water, making it easier for these key ingredients to penetrate and work their magic, ultimately resulting in healthier and better-protected hair and scalp.
How does the As I Am Rosemary collection distinguish itself from other haircare products available in the market?

The As I Am Rosemary collection stands out from other haircare products in the market in several key ways:

Formula Optimization: We've meticulously fine-tuned the formulation of the As I Am Rosemary collection to ensure that it contains the optimal levels of ingredients, delivering exceptional performance. This dedication to formula optimization sets us apart, ensuring that every product in the collection is designed to work at its best.
Special Ingredient Selection: Our collection features a carefully curated selection of ingredients, chosen for their unique properties and benefits. This special ingredient lineup is a testament to our commitment to providing the best for your hair and scalp.
Submicron Technology: The use of Submicron Technology in this product prevents scalp buildup. By breaking down ingredients into ultra-small particles, they are readily absorbed by the hair and scalp, ensuring no residue accumulates on the surface. This promotes hair density and strengthens both hair and scalp while keeping the scalp clean and free from excess product residue.
Moisture Retention: The As I Am Rosemary collection excels at not only adding moisture but also retaining it within the hair and scalp. This contributes to maintaining a well-hydrated and nourished hair and scalp, ensuring they remain in optimal condition.
Promoting Healthy Hair Growth: We are dedicated to helping you achieve your hair growth goals, with a focus on increasing hair growth per centimeter. Our products are designed to support and enhance the natural growth of your hair.
Fragrance-Free: One unique feature of our collection is that it is fragrance-free, ensuring a clean and pure haircare experience that is suitable for a variety of preferences and sensitivities.
What are the key components that the products in this collection are free from?

The As I Am the Rosemary collection stands out not just for what it contains, but also for what it consciously leaves out. Our products are crafted with great care, and that means they are free from a lineup of ingredients that some prefer to avoid. You won't find any sulfates, phthalates, silicones, parabens, gluten, petrolatum, artificial colors, or endocrine disruptors in these formulations. It's all about focusing on what's truly beneficial for your hair and scalp, so you can indulge in the pure, natural goodness of the As I Am Rosemary collection without any unnecessary additives.
The Founder

With 45 patents, Dr. Ali N Syed and his family-owned business is at the origin of the curly hair industry.

R&D

The As I Am laboratory in the US specializes in the science of hair care. Each science-backed product is crafted in-house.

Sustainability

By prioritizing decomposable materials, As I Am ensures products that have a minimal footprint.

Clean Beauty

Gentle formulas that provide moisture retention without compromising the natural balance of the hair and scalp.